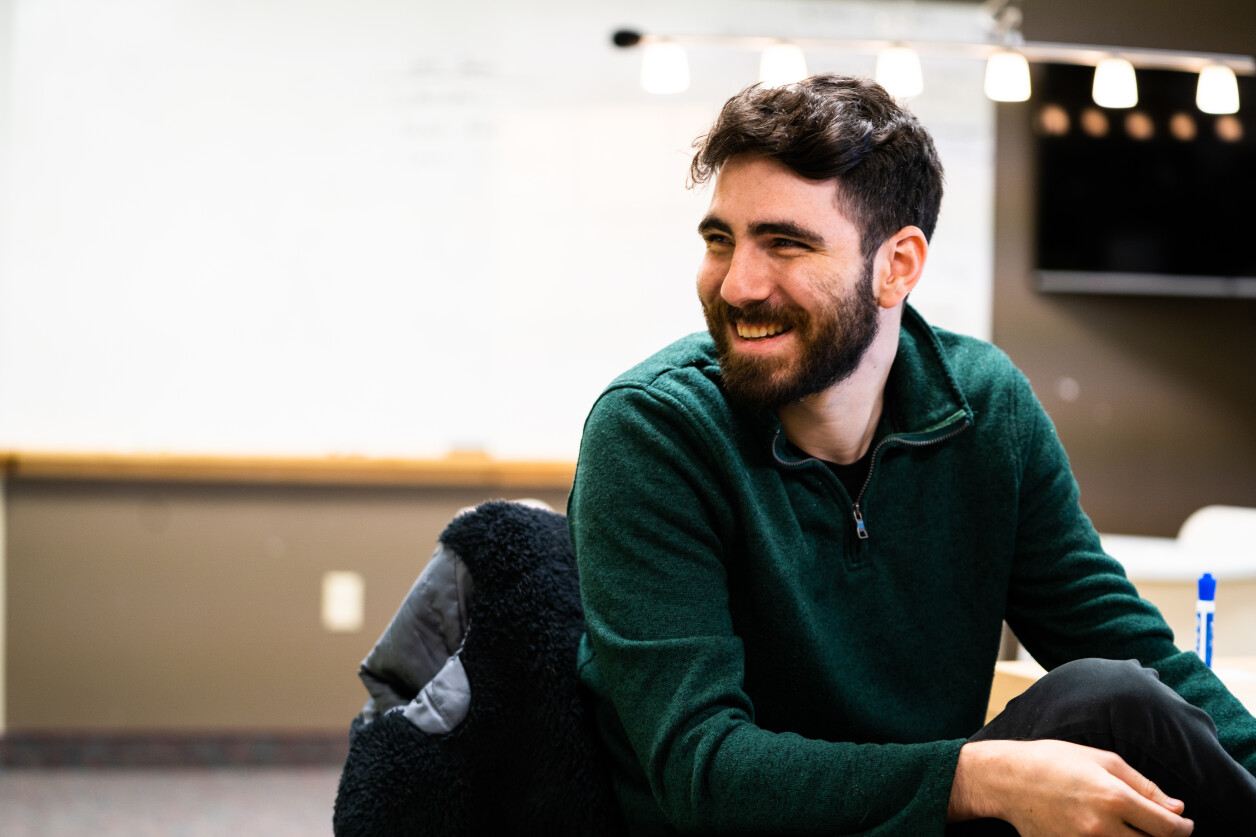 Joining our Communications Team as a part-time Graphic Designer is Scott Neupauer! We recently had a chance to ask Scott a few questions about his background, upcoming projects, hobbies outside of work, and more. We are grateful for the work Scott does here at Calvary and excited to see how he will use his gifts and talents for God's Kingdom.
---
Q: What do you do at Calvary?
A: I am a part-time graphic designer here. Which for those that don't know what a graphic designer actually does, we basically make all the imagery you see around the church. Ah, stuff like the sermon series, church information, print pieces, things like that. We also design the larger scope things like the general branding of the church, so like the logos and color palette used around the church.
Q: How did you come to faith in Jesus Christ?
A: Well, I was born into a pretty large family with a father that was a pastor for about 10 years up until I was born. So honestly, my faith has been a part of my life as long as I can remember. Ever since I was young, I got to experience some pretty incredible role models and some people that really helped guide me to a healthy spirit. I decided to give my life to Christ when I was 13 and have never looked back.
Q: What are you most excited about since joining the staff at Calvary?
A: Honestly getting to know the community. I grew up going to this church for a little while and have very fond memories, and I now look forward in seeing all the ways I can give back!
Q: What do you do when you're not at Calvary?
A: I love both art and games. I have a weird addiction of making covers for all my music playlists, and personal posters for all my movies. Those are just fun hobbies I do with some extra time here and there. As for games, I pretty much love anything that can bring people together through competition. Sports have always been a pretty huge part of my life which I mainly play ultimate frisbee now, but I grew up playing tons of football, hockey, basketball, you name it, I was probably in a league, haha. I also really love card games, board games, and video games. Ha, maybe it's the product of being the youngest of nine children, but we obviously played a lot of games in our free time.

Q: What got you interested in pursuing art & design as a career?
A: I've loved drawing ever since I was a little kid, and as I got older became quite techy as well. When it was time to decide [a career], it really felt like a natural fit.
Q:
How did you meet your wife, Kat?
A: I met her playing frisbee. I just started captaining a new team to help new players get into the sport, and fortunately, she had just finished track for Millersville and was looking for something to keep her active. A mutual friend who was on the team asked if he could invite her and the rest is history!
Q:
What are you learning about God these days?
A: Lately He has really been speaking to me about confidence—how to better lean into him and be confident that He has a plan, and He wants to use each and every one of us for that plan.