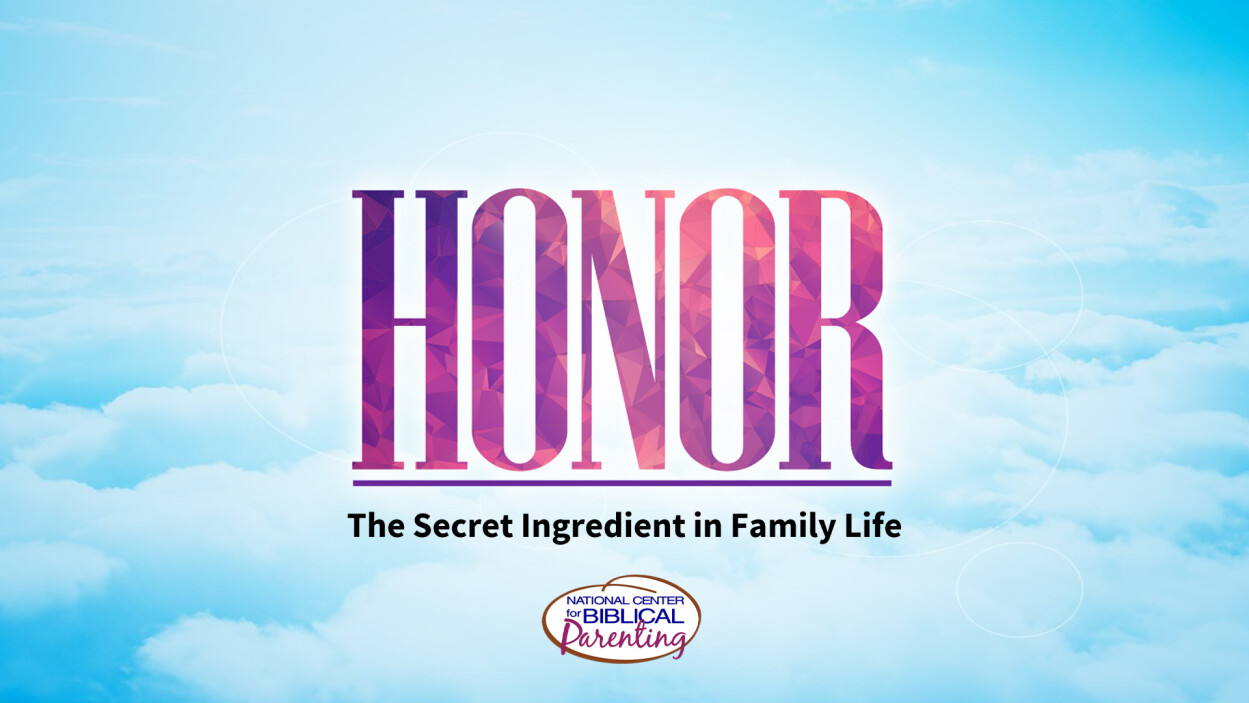 Overcoming Selfishness with the Biblical Concept of Honor
Honor is God's anti-selfishness curriculum and he designed that it is to be learned in the home. Sometimes parents simply think of honor as manners or respect, but it's much more than that. Honor shows value to others and actually teaches kids to see what needs to be done and do it without being asked.
The material for this seminar comes from the book, Say Goodbye to Whining, Complaining, and Bad Attitudes, in You and Your Kids. It's a practical book about how honor changes people and addresses all forms of selfishness.
The family is made up of imperfect people and selfishness often gets in the way of harmony in a home. For every form of selfishness in a family there's an honor-based solution. Obedience gets the job done but honor deals with how the job is done. In fact, teaching honor to children makes obedience work better. Honor addresses the way people relate to each other in a family. This practical session equips parents to make necessary changes to increase harmony and strengthen relationships in family life.

It's interesting to see how you can use honor to get many things done in family life. In fact, an understanding of honor opens up a whole new barrel of parenting tools to work with your kids.
Cost is $5.00/person (payable on the first Sunday morning of the seminar).
October 16, 23, & 30th
9:30am in the East Room

Sign Up
Presented by George May and Jon & Judi Brady