New Elders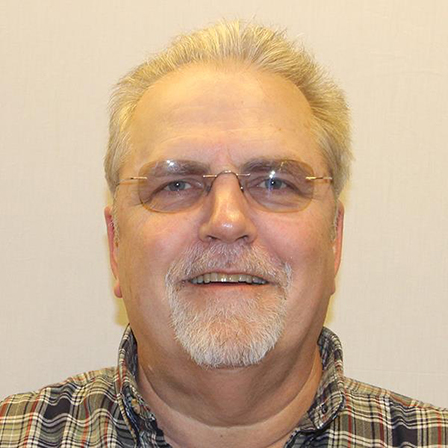 Jay Weaver
I grew up in Lancaster County and, in 1976, married Beth (Jackson), a "missionary kid" whose parents and grandparents had been Calvary Church staff. We enjoy good rapport with three married daughters, their families, and seven (7) grandchildren. As global partners (Calvary-supported), we have served various roles with World Team in Haiti, French Guiana, Eastern Europe from Budapest and, since 2008, as Assistant International Director from my office at home in Manheim Township. Seeking expansion of the agency's fields of ministry, I am part of our Vision & Strategy Team as well a member of our World Team Global Alliance (functions as international board). Mentoring numerous younger men is a privilege and, at Calvary, I help with Guest Services. We are an active couple in His Hands ABF and mentor Cross Training candidates for Global Ministries. For fun, we enjoy our Pop-Up camper and riding bicycle on rail trails.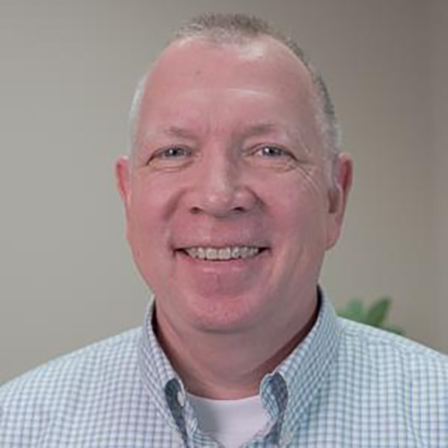 Sam Harbin
I was born and raised in southern Indiana and came to faith in Christ at the age of six through the influence of godly Christian parents. After completing degrees in pastoral studies in both college and seminary, I served for eleven years in pastoral ministry in Indianpolis, then returned to my alma mater seminary to serve as chaplain, professor, and ultimately president. Since 2014 I have served as chair of the Bible & Theology department at Lancaster Bible College/Capital Seminary & Graduate School and kept busy with helping churches through the transition between senior pastors. Elaine and I have been married for 38 years, and we became members at Calvary in 2016. We're blessed with three grown sons (two of whom are married) and four grandchildren.
Re-Certified Elders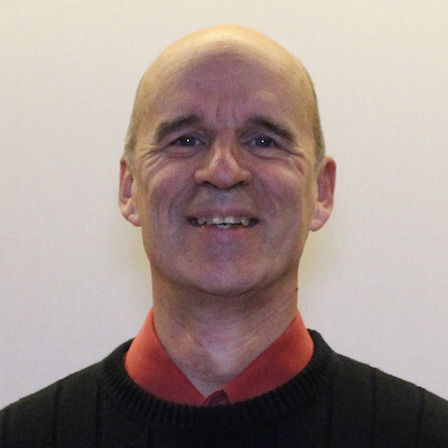 Gordon Gregory
I was blessed to grow up in a Christian home and came to trust Christ at age 7 mainly through my parents' influence. When we moved to Lancaster in 1972 we became involved at Calvary Church. Beth and I were married at Calvary in 1982. I was privileged to serve as an intern here during my studies at Lancaster Bible College and Dallas Theological Seminary. Beth and I were sent out by Calvary as missionaries with CrossWorld to South Africa in 1988. We served in church planting and Bible college work there until 2005 when we returned to Lancaster for me to take the position of Dean of Undergraduate Education at LBC. I am now teaching full-time in the Bible and Theology Department. At Calvary, I serve as co-chair of the Global Ministries Team and teach in the One Purpose ABE. Beth and I have 4 children, Gordon Ill, Eric, Laura, and Jessica. I have been a member of Calvary for 38 years.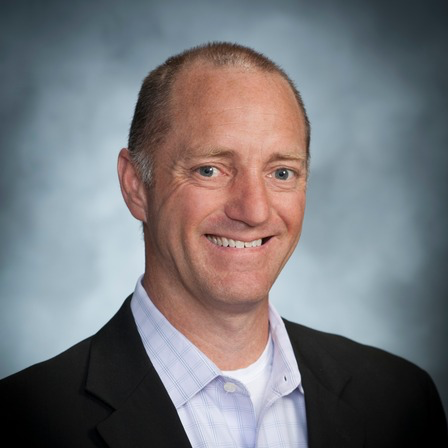 Grif Jack
I thank the Lord for the privilege of growing up in a Christian home. I trusted Christ as my Savior at age 7 through the guidance of my parents. In 2009 we began attending Calvary Church. Since then I have served in various ministries. I currently teach 5th grade Discovery Clubs, lead a guest services team, and greet folks on the Calvary Golf Carts. I met my wife, Kim, when we were in the 8th grade. This year we celebrated our 20th wedding anniversary. Kim enjoys serving as the Calvary librarian. We have 2 children, Robbie (9th grader at Conestoga Valley) and Haley (7th grader at Conestoga Valley). I love Calvary Church's intentional teaching & instruction directly from God's Word in all ministry areas from children to adult.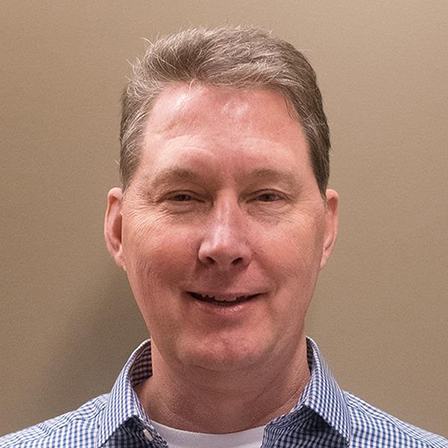 Mark Farnham
I was not born into a Christian home, but when I was 7 years old my mother was dramatically converted. As a result, my family life changed considerably. During a Vacation Bible School 2 years later, I repented of my sin and trusted Jesus Christ as my Savior. I was baptized that summer in the creek behind the church in western Connecticut. Since age 12 I felt called to be a pastor. I did serve as senior pastor of a church in New London, CT for seven years until God called me into higher education to train future pastors eighteen years ago. I teach at Lancaster Bible College and Capital Seminary, initially as Director of the Pastoral Ministry major and now as Professor of Apologetics. We joined Calvary in 2013. I have been the lead teacher in the C1:28 ABF since its inception in 2015. Adrienne and I have been married for 31 years. She has been the best support and source of wisdom a man in ministry could hope for. We have 3 married children and three grandchildren. From the beginning, I have been encouraged by Calvary's intentionality to make sure every aspect of ministry remains consistent with our core values.
New Deacons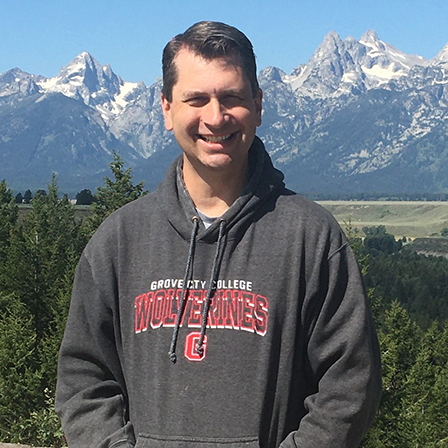 Andy Kmiec
I was raised in Western PA and grew up in the Catholic faith. During my freshman year at Grove City College, I began to embrace my faith in Jesus as my Savior and my personal commitment to the Christian life. I have been married to Marissa for 23 years and we have 4 children. I previously served as a Deacon on the Benevolence and Communion teams and as a leader in the Marriage Enrichment Class. In my spare time, I enjoy buying and selling antiques and traveling with my family.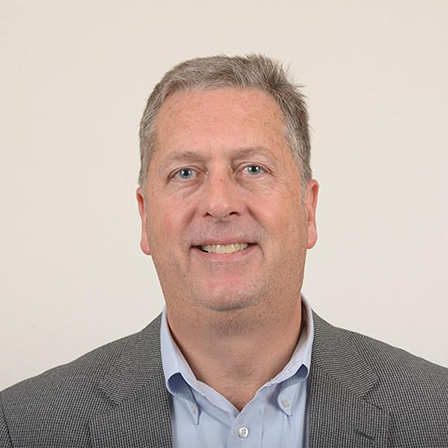 Brad Plank
I am glad to have grown up in a Christian home, here in Lancaster County. I attended Lancaster Christian School and graduated from Manheim Township High School. I then went to Bryan College in Tennessee where I met my wife Jill. We were married a year after graduation and have lived here in the Lititz and Leola areas for the past 38 years. We have two daughters – Carly (married to Andrew) and Chloe', both living in the Lancaster area. I have been involved in the transportation industry all of my life and currently own and operate a truck sales and service business. Our family began attending Calvary Church in 2003 and we became members soon after that. Jill and I have been involved with the Pathfinders Sunday School class, a small group, and I have also served as a deacon here at Calvary Church, helping with the finance committee and global missions. I look forward to serving again. In our spare time, Jill and I enjoy spending time with our friends and family – both here and in Tennessee.
Re-Certified Deacon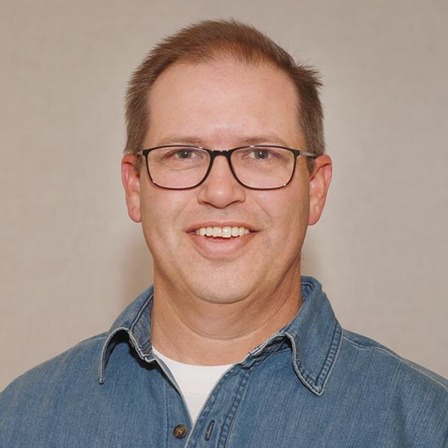 Troy McDaniel
I was raised in a Christian home and put my faith in Jesus Christ at the age of nine through the influence of my parents and other believers. However, it was when I was in my high school years that I really began to grow in my faith and see God work in my life. Our family moved to Lancaster, PA from Stillwater, OK in 2008 and began attending Calvary Church later that year. I have been involved with and served in several areas including ABF leader, involvement in marriage enrichment class, various children's ministries and most recently continue to serve in guest services. My wife Tammy and I have been married for 24 years and have four children, Emily, Allyson, Abby and Will. One thing that I love about Calvary Church is the consistent teaching from the Bible, which is seen in all areas of ministry throughout the church.