New Deacons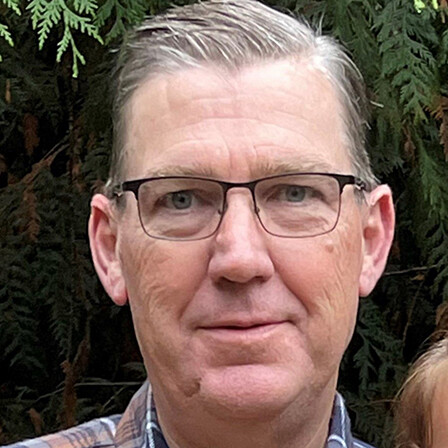 Dave Alshouse
I was born in Springfield, PA and raised in a Christian home. As a young child, I asked my mom how to be saved after attending Vacation Bible School. My family attended church regularly. It was in college, at Drexel University, that I really learned how to study the bible for myself and understood the importance of prayer. While at Drexel, I met my wife Renée and we married in 1988, then moved to Lancaster, PA and settled in at Calvary Church. Renée and I have been married for 34 years and have 4 adult children (Lauren, married to Jared; Chad, married to Natalie; Todd, married to Chelsea; and our youngest daughter, Lindsay) and now 2 grand-children! My involvement at Calvary started with the Senior High Sunday school department, then transitioned to Student Ministries and eventually leading the College Ministry. For several years, I helped lead the Vision Conference for students, focusing on God's plan for the nations and how we should be involved. Currently, I am the primary teacher for the DiscipleMakers ABF. I love Calvary because The Word is clearly taught and foundational to all that we do.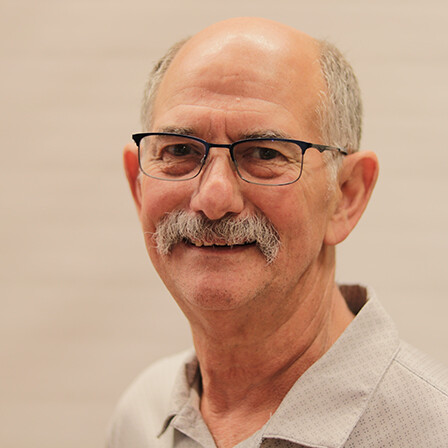 Dave Gingrich
I was born in Lancaster County into a dairy farming family. I'm the 3rd of 7 children. My parents had a very deep faith, and my father loved studying prophecy, which I love to this day. They were very active in church and had a big influence on me. At the age of 12, I accepted Jesus Christ as my personal Savior. I started to teach Sunday School and Summer Bible School as a teenager. After Marian and I got married, we were youth group leaders and we took the youth on week long service projects. Marian and I are now married 48 years, and we have a son, a daughter, and 10 grandchildren. I retired in October 2020 after 50 years in the commercial and residential construction trade. Marian and I love to travel, and we visited our son and his family when they were missionaries in Chile and our daughter and her husband when they were missionaries in China. I also returned to China where I did service projects for Joni and Friends, with Wheels for the World. I started attending Calvary Church in 2015 and currently, I attend Pathfinders ABF and Wednesday night men's Bible study. Last season I started working in the dish room for the Wednesday night meals. With the friendships and strong Biblical teaching at Calvary Church, I have learned so much about how the Old Testament points to Christ's coming and His life here on earth.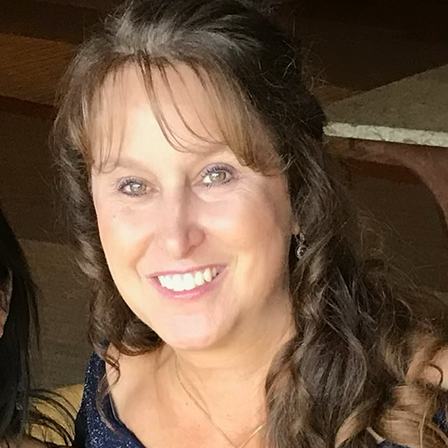 Renée Alshouse
I was raised in the Philadelphia area hearing about God and his son while I wasn't going to church. I came to know the Lord personally in my senior year of high school. The woman who introduced me to Christ continued to disciple me the rest of that year. In college, the Lord used the campus ministry, Inter-Varsity, as well as the expository teaching of Dr. Boice, at Tenth Presbyterian Church. This grounded and strengthened my faith and taught me how to study the Word of God. After college, Dave and I married and moved to Lancaster. What drew us to Calvary Church then is what we still love today; its emphasis on teaching the Word, applying it and actively sending missionaries to the least reached. We soon became members after first attending the summer of 1988. Over these 34 years, I have served in many ministries including Student Ministries and short-term mission trips, Nursery, and Study and Share. Currently, I serve as a Marriage Mentor (with Dave) and Starting Point Leader. I am passionate about studying the Word of God and prayer, and love investing in others, both believers and those who have yet to believe. Spending time with and investing in our four grown children, their spouses and our two grandchildren brings Dave and me great joy.
Marian Gingrich
I was born and raised In Lancaster County. I am blessed to have been born into a Christian family along with my six siblings. Through the influence of my parents, siblings, and the church, I put my faith in Jesus Christ at the age of 12. I realized that I wanted to make it my faith, not just, what my family believed. I have been attending Calvary Church since 2015 and have been involved in and served in several areas including, choir, Pathfinders ABF, a table leader at Study and Share, new member team, and on staff, part-time in the church office.Dave and I have now been married for 48 years and have two children: Dustin married to Sarah Frye Gingrich and Michelle, married to Chris Wenden. Our children have blessed us with 10 grandchildren, which keeps us busy. One thing I love about Calvary Church is their solid Bible teaching both in the worship service, Study and Share, and in our ABF. I so appreciate that at Calvary Church everyone's story matters.
Continuing Deacons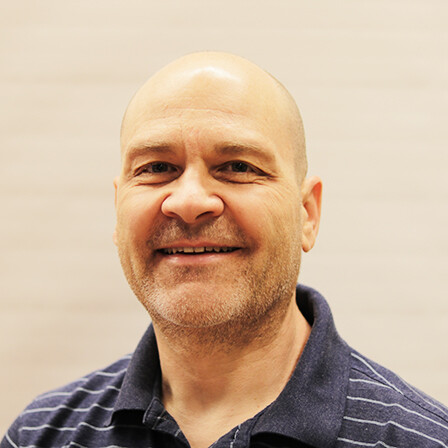 Chuck Hochreiter
My wife, Lisa, and I began attending Calvary Church in the Summer of 2004 after many years of faithful service and leadership at our previous church. We then became members of Calvary in 2006. Lisa & I have been married for 30 years and the Lord blessed us with 2 children, now adults, Jessica (26) and Logan (23). Our son Logan has Autism and you may know him as he serves as an usher from time to time and is very active with Converge & C4. I am an entrepreneur and Lisa is a High School Agricultural Science teacher. I have served on the AV & IT Ministry Teams, and currently serve on the CPS Committee, Benevolence Committee and as a Deacon for the past 2.5 years. Lisa serves with the Disability Ministry and has taught in Discovery Clubs in the past for several years. Together, Lisa & I have served as Group Facilitators in the Marriage Enrichment ABF for about 8 years. We are also members of the Truthfinders ABF.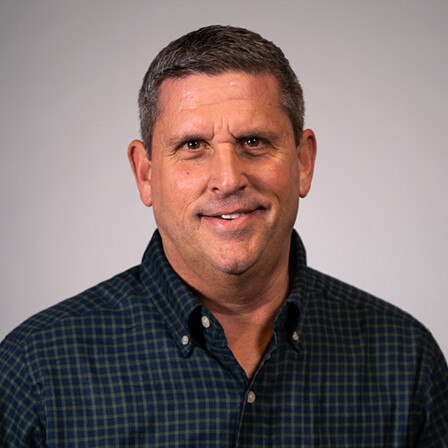 Daryl Hilsher
I had the wonderful privilege of growing up in a Christian home and was raised in a rich Godly heritage. It was at the early age of six that I understood my need for a Savior and my mother was gracious in leading me to Christ. Upon graduation from Word of Life Bible Institute I joined our family's agribusiness in Elizabethtown, and I continue to lead the organization today. I have been married to my wife, Valerie, for 32 years. We have been blessed with four children, of which the 3 oldest are sons enjoying young adulthood, and our youngest is a daughter attending LBC. Valerie and I became members of Calvary in 2016. Currently, Valerie serves in the nursery ministry, and in addition to my role as a Deacon I serve on the Benevolence Committee.
---

New Elders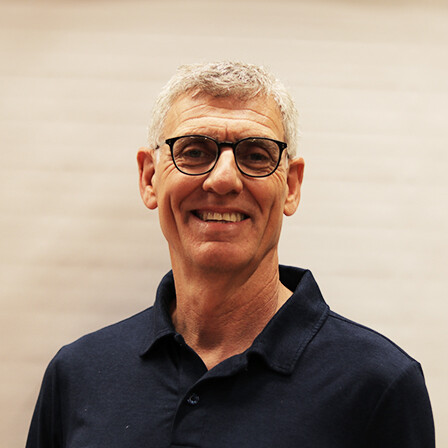 Mike Fueyo
I was born in Topeka, Kansas to Antonio and Silvia Fueyo, immigrants from Cuba. I was raised in the Presbyterian Church with a strong sense of God's presence in our family life. My journey of deepening intimacy with the Lord began in Sunday school, and high school youth group. In medical school I was befriended by evangelical believers and began to understand the outlines of a personal relationship with Jesus. Pivotal faith points have included my marriage to Julia in 1984, our Navy church in Japan, Promise Keepers, Henry Blackaby's Experiencing God, and my professional work ministry to those with special needs. We have been attending Calvary since 2007. I have been involved in the Jr/Sr High Winter retreat, the nursery, the buddy program, ABF and small group. We have 3 children: John-married to Lexi, Lauren-married to Martin, and Rachel. We have one grandchild-Nico. I love Calvary's generations of Godly leadership and their consistent focus on the word and challenging the body to grow in Christ.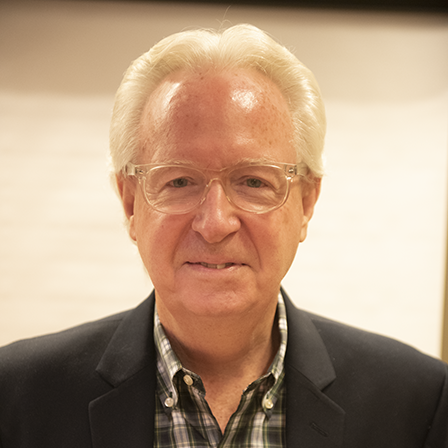 Bradford Mullen
I was born and raised by my loving parents with 2 brothers in Queens, NY. In August 1966, at age 16, alone in my room, I committed my life to Christ during a televised Billy Graham Crusade. My new life led me from engineering studies to Bible College (BS, Trinity College, FL, 1972) where I met my wife, Noel. We've been married 47 years. Our 2 married children—Ian & Amy—have blessed us with 4 grandchildren. After serving as Youth/Assistant Pastor at Grace Church, Ridgewood, NJ (1975-81), I began an educational journey leading from Columbia Biblical Seminary, SC (MDiv, 1982), to Trinity Evangelical Divinity School, IL (ThM, 1983), and finally to Boston University, MA (PhD, 1991). I was Professor of Theology at the Seminary of Columbia International University (1983-84, 1986-2002). I joined Calvary Church in 2004, serving as Executive Pastor, Elder, Acting Senior Pastor, Teaching Pastor, and now Pastor Emeritus. I love Calvary Church—Christ-honoring, biblically-grounded, globally-focused, non-denominational, inter-generational, multi-cultural, and all-welcoming.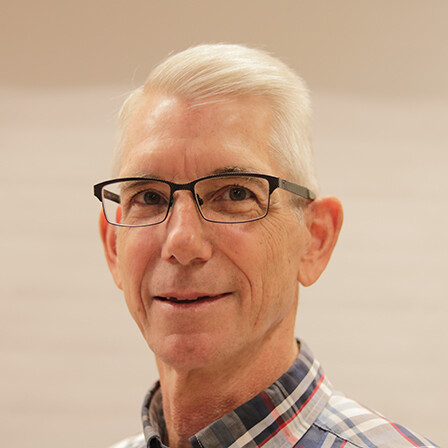 Scott Powell
I was born in Columbia, South Carolina, and put my simple trust in Christ at an early age. I'm grateful for the opportunity to grow up in a family committed to serving Christ, where daily prayer and reading of God's Word was an honored practice. After completing study at Columbia Bible College (now Columbia International University) I led the young adult ministry of my church and worked in construction for several years. Leslie and I were married in 1980 and have been blessed with four children, and now six grandchildren. In God's leading, we have served with SEND International for 38 years, first in church planting among the unreached Hakka Chinese in Taiwan and in mission leadership. Leslie and I currently lead the SEND International Diaspora Lancaster team, focusing on befriending and serving Muslim background families being resettled in the Lancaster area, and in discipling those who God has drawn to follow Christ among these groups as part of an emerging fellowship in Lancaster. We came to Calvary Church about ten years ago on our return from Asia. We were welcomed by the Disciplemakers ABF, later serving in the teaching and leadership teams. I have also found joy in investing in the rising generation of global workers as part of the Cross Training Team since 2016, and we are part of several PAC teams for Calvary global workers. We love belonging to a church firmly committed to the Gospel and engaging our community with the love of Christ as we together pursue life in Him.
Continuing Elder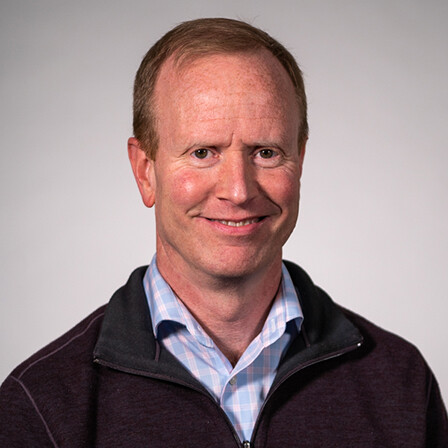 Steve Iseman
I was born in Long Island, New York and raised in a Christian home where I put my faith in Jesus Christ as a young child through the influence of my parents, grandparents and other believers. However, it was not until I was in college that I really surrendered my life to God's control and began to grow in my relationship with Him. Our family moved to Lancaster, PA from NY in 2005 and began attending Calvary Church. I have been involved in and served in several areas including Discovery Clubs, Fifth & Sixth Grade Sunday school, Guest Services, Jr/Sr High Winter Retreat, Nominating Committee, and Elder Board. My wife, Meg, and I have been married for 32 years and we have two children, Steven and Matthew. Two things that I love about Calvary Church is the solid teaching from the Bible, which is seen in all areas of ministry throughout the church, and the love and dedication of our volunteers and staff. It is such a blessing to serve alongside these fellow brothers and sisters in Christ.