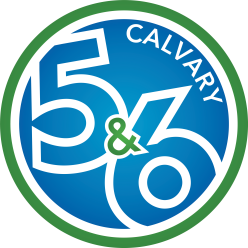 Calvary 56 is a unique ministry for our 5th & 6th graders! Throughout the year, there are a variety of Bible teaching units that encourage and challenge the students to dig deeper into God's Word. The focus is on ENCOUNTERING God and exploring His greatness, bringing about life-change through heart TRANSFORMATION, and DISCIPLESHIP by growing in faith, maturity, and wisdom, in order to lead others to Christ. The teaching units are taught in two-year cycles and address tween needs, spiritual disciplines, topical studies, and Bible characters.
Our prayer is to create an environment that will:
• Challenge kids to dig into God's Word for themselves and apply it to their lives.
• Prepare kids spiritually for the changes that adolescence will bring.
• Create smooth transitions from Elementary to Student Ministries.
• Help kids build strong Christian friendships.