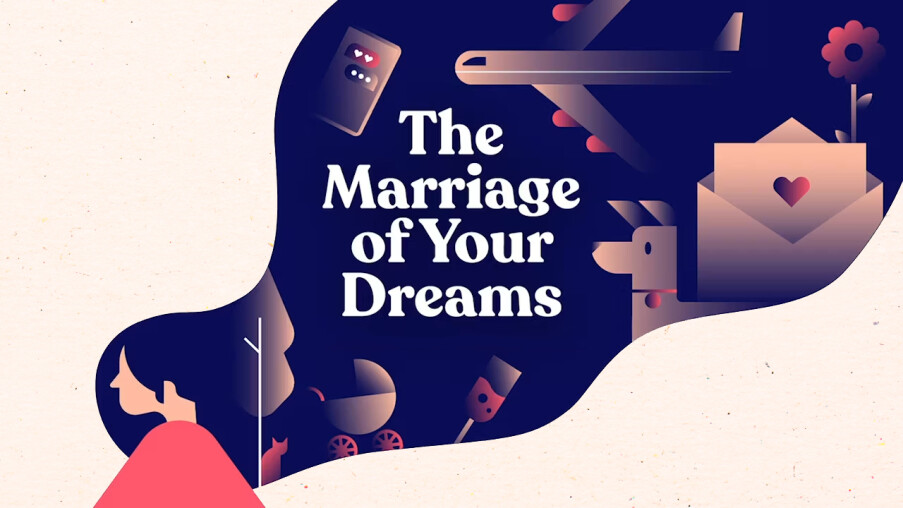 Your marriage is important, and you need to invest in it to continually grow it. The Pastoral Care and Adult Discipleship Teams have collaborated to launch short-term small groups using the video series entitled "Marriage of Your Dreams" by Dr. Paul Tripp. This four-session series highlights the importance of trust, integrity, and faithfulness while recognizing that sometimes marriage comes with disappointment, discouragement, and a need for giving and receiving forgiveness. We will provide links and printed study guides for you (and your group) to grow in this vital relationship.
Topics covered:
Disappointed Dreamers: No matter how long you have been married, Dr. Tripp will help to realign your expectations so you aren't discouraged and disappointed by the reality of your relationship.
The Spouse Of Your Dreams: Learn how to treat your husband or wife with integrity and faithfulness so they fully entrust themselves to your care. As a bonus, you'll receive Dr. Tripp's trust questionnaire worksheet to work through with your spouse or fiancé.
What Dreams Are Made Of: After four decades of counseling marriages, Dr. Tripp knows why couples fail to experience the marriage of their dreams: they point the finger of blame and hold grudges. Instead, discover how to fight for your marriage by practicing confession and forgiveness each day.
All You Need Is (Cruciform) Love: There are many definitions of love out there, but you only need to follow one example: the Cross of Christ. As a bonus, you'll receive Dr. Tripp's worksheet, 24 Things That Love Is And Does, to remind you each day how to practically love your spouse like Jesus.